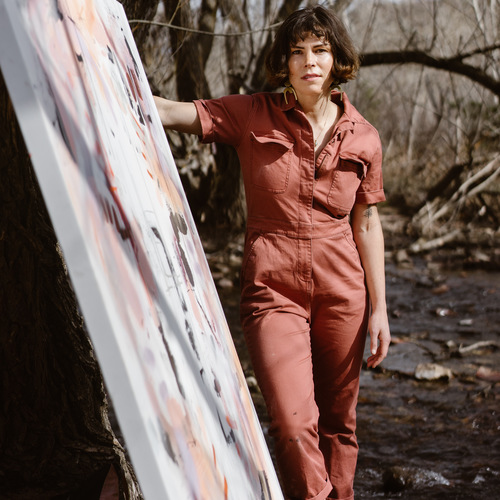 Shop Courtney Griffin Art
Courtney, an abstract mixed-media artist, uses bold colors + intriguing textures to tell a story of our innate human desire to belong, to be seen and to be heard... exactly as we are. She empowers collectors of her work to express courageously, live authentically and honor all of life's cycles.

She loves acrylic media, including paint, markers and spray paint and she incorporates non-traditional household tools, like putty knives, to create interest, oftentimes never touching a brush.

She rarely has an agenda for her painting process, which empowers her to use intuition and knowing as her guide. Her work is best known for it's vibrant color palettes, black detailing and negative space.

No products match your search
---