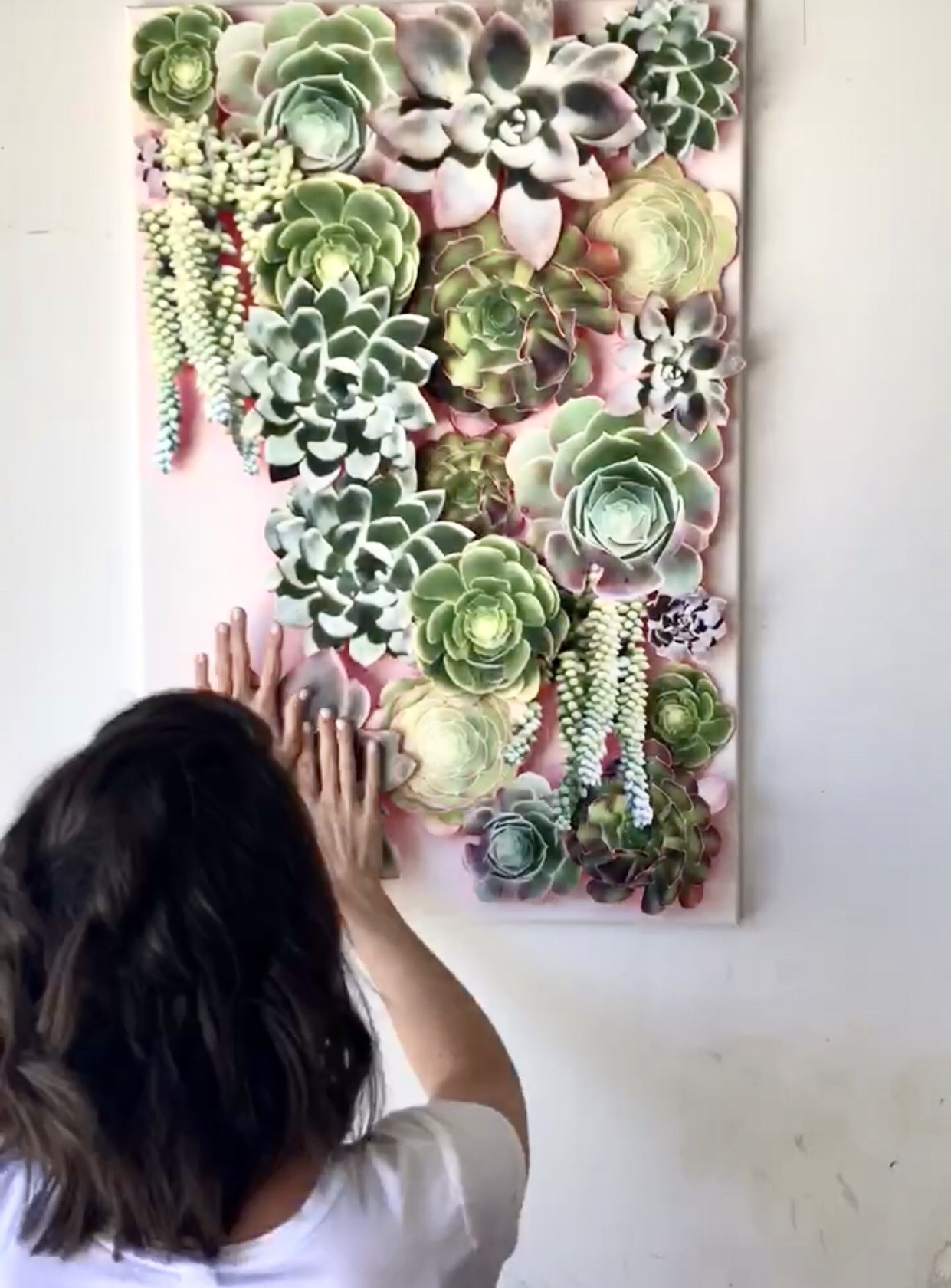 Description
This piece is a 3 dimensional collage of bright, colorful succulents. The images used are photos that I have taken and collected over the years. The succulents are individually mounted .5-2 inches from the canvas, creating a varied and glowing composition.

24 in W x 5 in L x 36 in H
Shipping
Available local to Colorado only


Returns
Art work is final sale- If any issue arises, I am happy to problem solve!


See it in person